Reduce Risk
Having a Managed Service Partner helps protect your organisation and reduce the risk  of  Malware attacks, data lose or even rogue devices. Get a free check today.
Don't be caught out.
Improve Monitoring
The right MSP will provide you with a complete and accurate map of your network, including gear that's been hidden away or forgotten and all sorts of rogue devices
No device left behind!
Augment Your IT
Reduce the cost of your IT support. The right MSP will provide you with patching and updating of your software so you can focus on what you need to.
Remove the worry. 
You need a trusted partner for your Managed Services. Your devices are the window pane to your business, whether it's your dual desktop screens for power users or your smartphone or tablet when you are on the go, any problems with these devices can quickly lead to big losses in either productivity or secure information or even loss of patronage.
Moving to the cloud delivers many benefits of lower cost amazing scale and leverage however it does require a rethink of how you support users as traditional IT support is "server centric" and mostly windows operating systems focused.
Cloud technology we believe is critical to delivering to our mission of "least friction technology". It is a shift of processing and software from the desktop to the cloud. For this reason Google Chrome OS was invented as a device optimised for cloud technology. The chrome browser is also optimised for cloud technology so enterprises can now choose to process data on the desktop or on the cloud. Our support plans embrace this providing lower cost support for platforms such as Chrome OS that can be supported with about a fifth or less of the effort of traditional systems.
What does it cost to manage your fleet?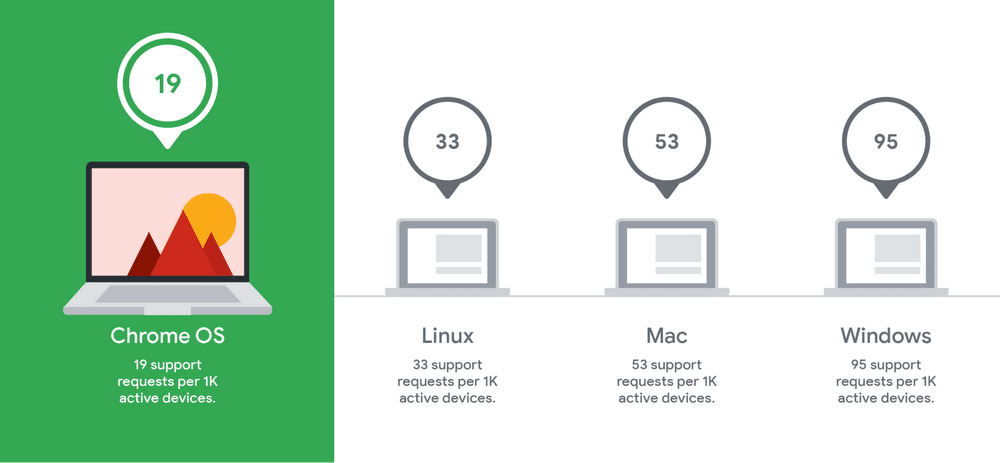 Managed Services
If you're frustrated with you internal IT requirements and needs, we are the people for you. You can free your team from the things that are consuming all their time and creating friction and frustrating. Now is the time for you to focus ON your business and not get stuck IN your business?
Our mission is to allow our clients to implement their business plan without having to be troubled with technology, or "least friction technology" in one turnkey 360 service.
Support Coves Four Key Areas
Network Operation
The ability to monitor all network devices and connections remotely. Our service desk manages and monitors incident reports, network traffic, performs network reviews, implements backups and manages your asset lifecycle.
Systems Operations
The ability to perform core systems management tasks. Core systems management includes performance monitoring, installation of patches, change management, account management and support for specific platforms, Google, Windows, Linux, Mac, etc.
Security Management
The ability to protect the enterprise from external/internal threats. A service desk will perform vulnerability scans, monitor IPS logs and map this data to the information security related regulatory mandates.
Asset Management
The ability to tag and track assets with full history, check in/out to staff, EOL and lifecycle management, track warranty and repairs, track loans..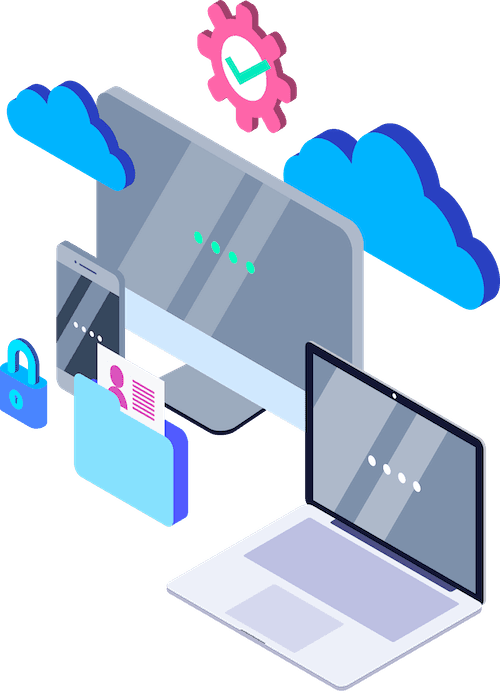 Site Care
For network, chrome devices and peripherals
Our default plan is Sitecare and we deploy an appliance per location that monitors the devices connected to your office network and provide our technical staff with a base level of visibility into your systems with automated alerts.


Desktop Care
Desktop Care option for Windows and OS/X (add-on)
Once Sitecare is installed you can add the option of Managed Services Desktop Care for both Windows OS or Apple Mac OS/X.
If you have Chrome OS management is included in your Chrome Enterprise license. 
Enterprise Care
Access to 2nd Level Support for Google's G Suite, Chrome and Cloud Engineer Technicians and our Certified Network Engineers.
Many of our customers already have their own IT staff, however it is common that internal IT staff are focused on technologies for marketing and operations rather than infrastructure or cloud services. There are also times where IT staff may be overtaxed on current projects, need leave or it is not economic to invest in systems and skills for network and cloud technology.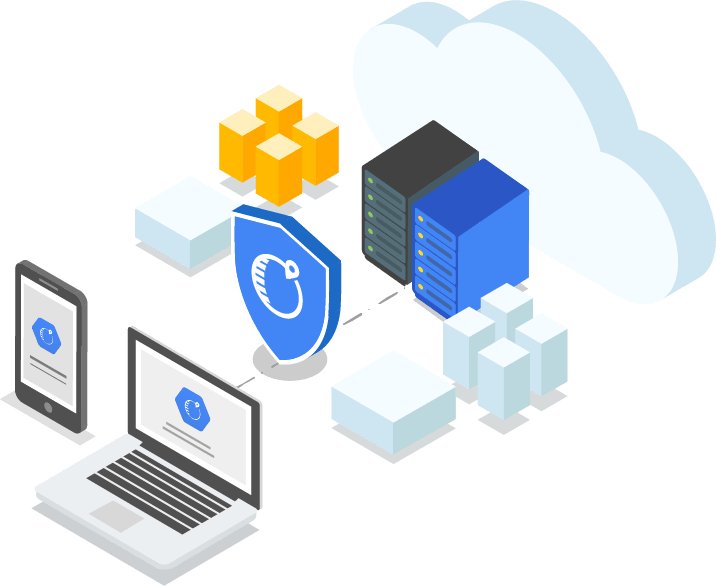 Asset Management
A cloud based system and service bundle for your technology
The ability to tag and track assets with full history, check in/out to staff, EOL and lifecycle management, track warranty and repairs, track loans. Technology devices and their accessories is one of the most difficult items to keep track of and they generally end up in spreadsheets of various condition.
We offer an asset management service with an easy to manage portal so you know
What you own:

 Identify and track both tangible and intangible assets. Have full history & documentation records on equipment as well as expirations and renewals.

Where it is:

Check-in/out or allocate equipment and understand who is responsible for it: employees, customers, various office locations.

What  it's worth:

 it's hard to figure out what the value is of company assets from your account system.  With our system you can track certifications, maintenance records and how assets have performed over time.

Lifecycle management

:  The inbuilt lifecycle management can help you plan the transitions of you assets at end of life.

Outsource

:  if you have a support plan with Geeks On Tap, you augment this with asset management so its 100% technology outsourced, less hassle for you.
Managing Your IT Infrustructure Doesn't Have to Be Hard.
Geeks on Tap were born in the cloud and live in the cloud.
As experts in the cloud we know how to manage your IT.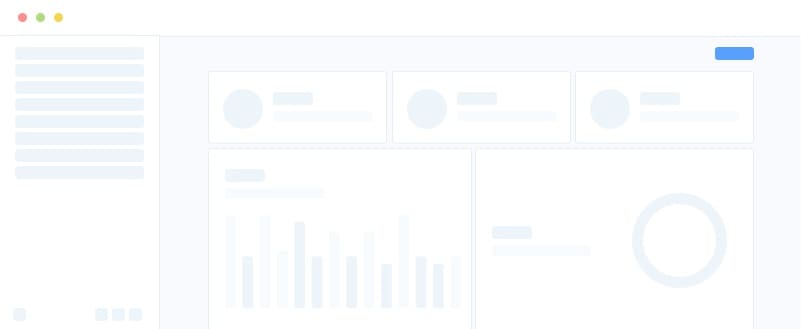 "When you find the right IT partner your whole IT experience changes. Believe it or not, we now enjoy using our technology as it works for us not the other way around"
Looking for support that's easy?
Let us know what you are looking for and our team will connect with you to provide you with suitable options to help make your IT easier.
[hubspot type=form portal=4636367 id=9819b11f-c239-43a2-88c4-2503f461c95d]