Email, Document, Calendar, Storage, Meeting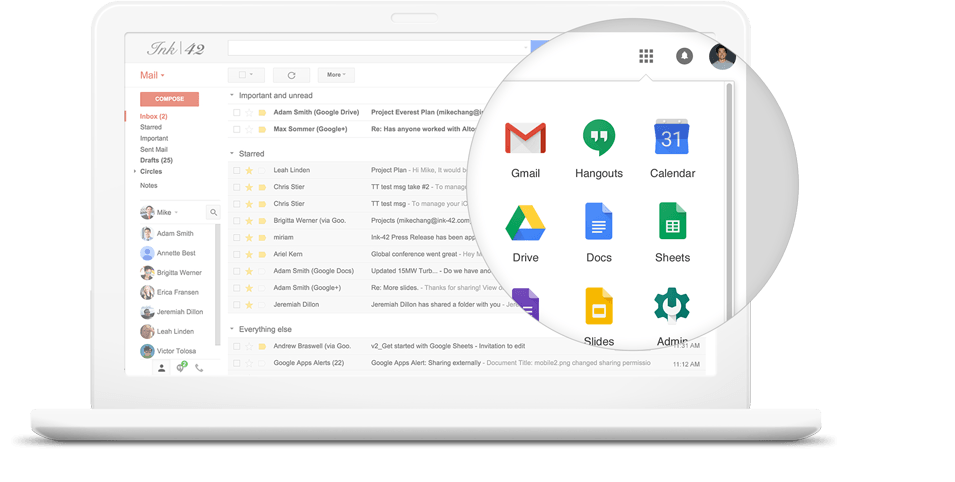 G Mail
Secure, private and fast email for your business
Host your email on the most trusted, fast and reliable infrastructure. Gmail keeps you updated with real-time message notifications, and safely stores your important emails and data. IT admins can centrally manage accounts across your organisation and devices.
Collaborate
Working together simultaneously in real time
Work on the same file at the same time and see changes as they happen. Changes are automatically saved in real-time – no more version control issues or emailing documents back and forth, and especially time wasted in consolidating data.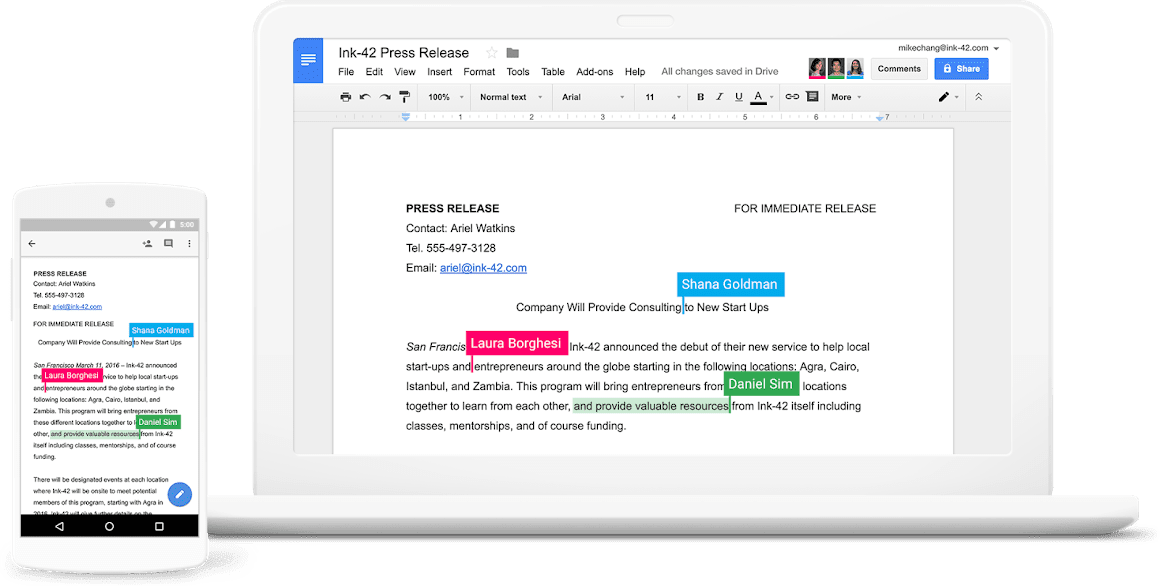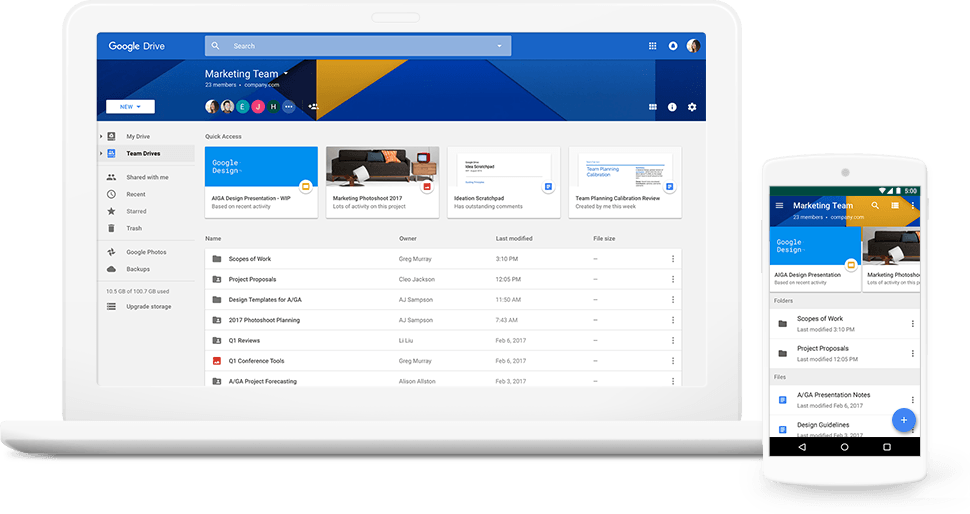 Store, Sync & Share
Access documents anytime, anywhere… even offline
Save all your work files in a single and secure cloud storage. Access files anytime, anywhere from your desktop and mobile devices. Instantly share any file without sending large attachments over email. Works even in offline mode, and sync them when Internet is available.
Keep Data Secure
Mobile Device Management & 2-Step Authentication
A lost phone. A stolen tablet. Things happen. Keep your company's data secure with mobile device management (MDM). You can require screen locks, strong passwords, and erase confidential data with device wipe or selective account wipe for Android and iOS.
With 2-Step Authentication, you'll protect your account with both your password and your phone. Whenever you sign in to Google, you'll enter your password as usual. Then, a code will be sent to your phone via text, voice call, or our mobile app. Or, if you have a Security Key, you can insert it into your computer's USB port.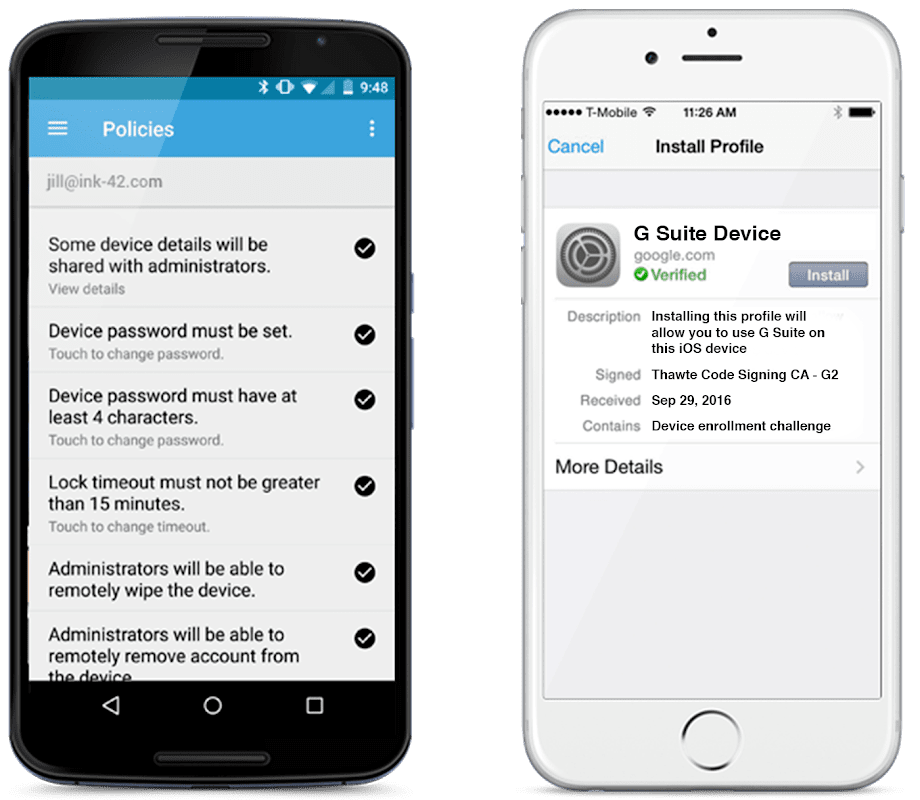 Get your G-Suite 30 Days Free Trial
No credit card or software download required